For E-commerce
SeaWell™ active packaging systems deliver cutting-edge solutions for e-commerce and home delivery markets to enable fresh seafood delivery to customers and drive repeat business
Preferred by Home Delivery Consumers, Aptar – Food Protection's SeaWellTM Active Packaging System Passes ISTA and ASTM Testing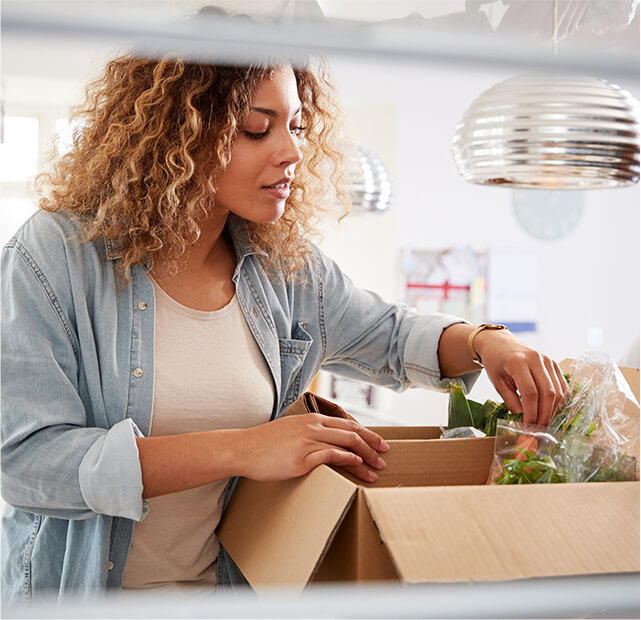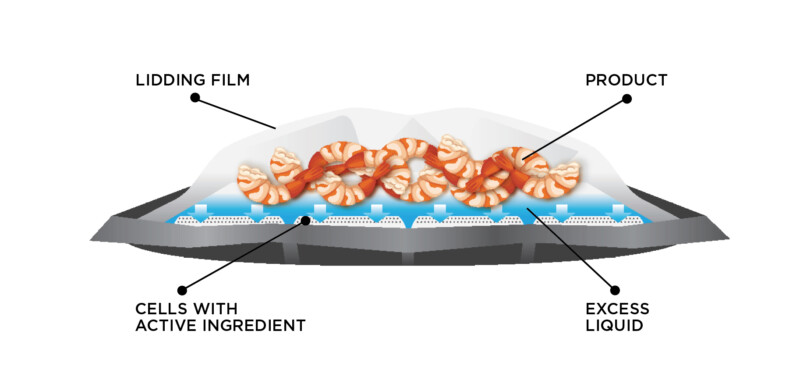 SEAWELL™ technology absorbs excess liquids that may result from draining, dripping or thawing of the seafood product while inside the package. The system leverages a proprietary blend of direct food contact safe materials integrated into the packaging that contains excess fluids and keeps them separated from the seafood itself. The fluids are trapped within the packaging, resulting in extended shelf life, reduced microflora growth, cleaner handling and improved product integrity. This process is hidden from consumers who enjoy a pristine product.
Enables frozen distribution and fresh delivery to the customer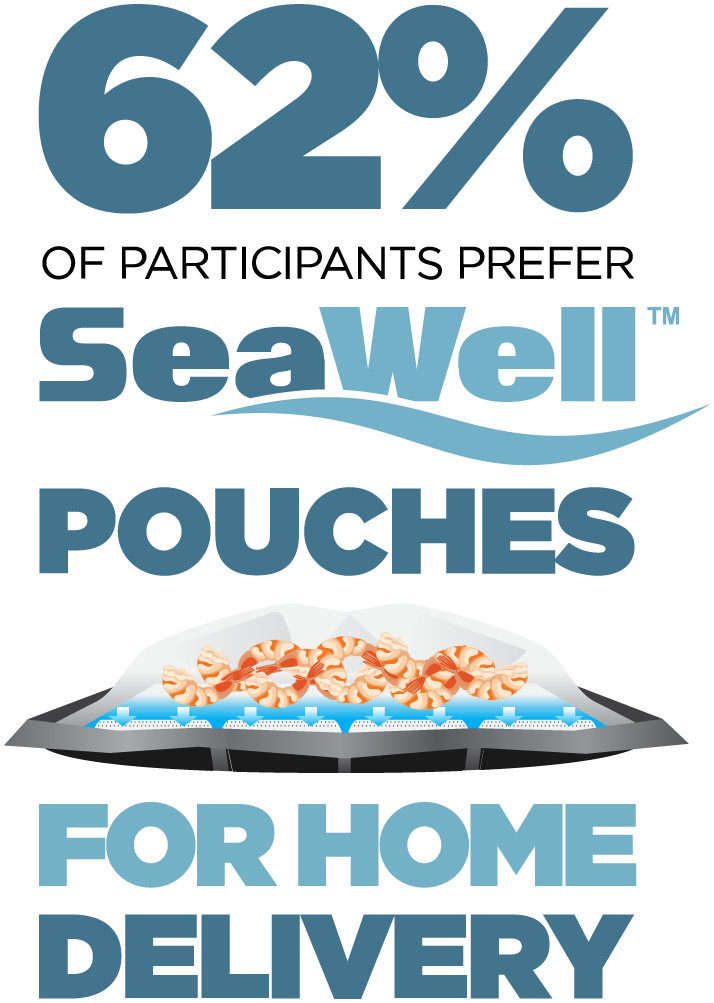 Give your customers maximum freshness and enhance their home delivery experience with SeaWell™ Active Packaging Systems
Pack + distribute frozen, thaw in same flexible package for fresh delivery to consumer
Touchless, rinse-free, simplified pouch-to-pan process reduces cross-contamination in the kitchen
Enhanced visual appeal & consumer experience, drives repeat purchases
Improved freshness and quality
Enables expanded geographic reach
Reduced shipping, storage, and labor costs
Decreased waste and environmental impact
Proven consumer preference
Size variety for varying product shapes
SeaWell™ active packaging systems are the ideal solution for e-Commerce delivery of seafood. Check out our SeaWell™ Information Center below for more resources on this innovative technology.
Sign up to receive SEAWELL™ newsletter and product updates