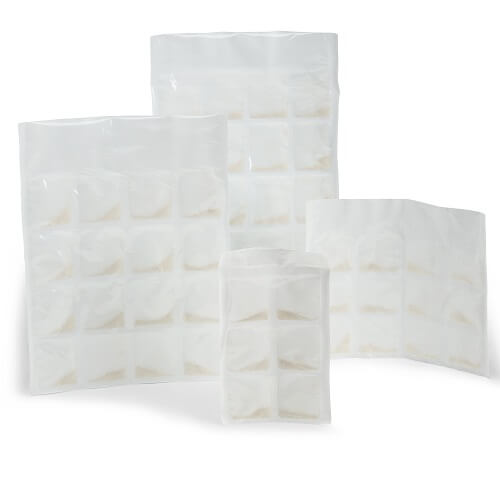 Fresher food and extended shelf-lives are all in the bag.
Learn more about our absorbent pouches for fresh-cut foods by speaking with a Aptar – Food Protection representative today.
FreshWell™Absorbent Pouch Systems

Absorbent Pouch Systems Brochure Absorbent Pad & Pouch Systems Brochure
Aptar – Food Protection's absorbent technology comprises of a patented blend of food safe materials that comply with both FDA and EU Food contact regulations – safe for human consumption.
This absorbent technology is incorporated safely and securely in the back of the pouch which absorbs the excess fluids.
Extended shelf life results in better tasting products, higher sales, lower wastage, longer production runs and extended distribution area.
The product no longer needs to be spin dried, resulting in improved yields and reduced product damage.
The absorbent technology also significantly reduces the dripping and spilling of excess juices from the product, which is a common complaint by customers.
The pouches come in 1 lb, 2.5 lb, 5 lb and 8 lb capacity and achieve 12-18 days of shelf life for fresh-cut fruit and vegetables.
Our FreshWell™  food safe absorbent packaging is used to improve the freshness and extend the shelf life of fresh-cut products such as celery, peppers, onions, cucumbers, diced tomatoes and a variety of fresh-cut fruit items including watermelon, pineapple, honeydew, cantaloupe, oranges and lemon wedges.