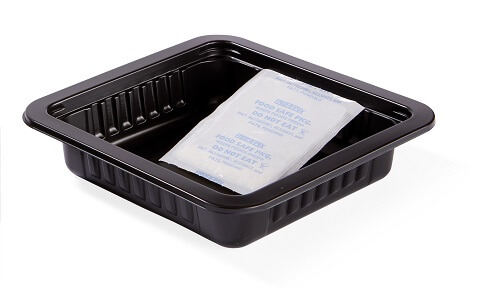 Make our absorbent pad technology your product's secret ingredient.
Learn more about our absorbent food container pads by speaking with a Aptar – Food Protection representative today.
FreshWell™ Absorbent Pad Systems

Absorbent Pad Systems Brochure
Microgreen Protection
Absorbent Pad & Pouch Systems Brochure
Aptar – Food Protection's absorbent pad systems are comprised of a patented blend of food safe materials that comply with both FDA and EU Food contact regulations – safe for human consumption.
The pads contain absorbent technology that removes excess fluid from the food product which significantly extends shelf life. The result, better tasting products, higher sales, reduced waste, longer production runs and expanded distribution range. Using the absorbent pads eliminates the need to spin dry the product which reduces damage and improves yield.
The absorbent technology also significantly reduces the dripping and spilling of excess juices from the product, which is a common complaint by customers.
The pads come in a variety of sizes and achieve 12-14 days of shelf life for fresh cut fruit and vegetables.