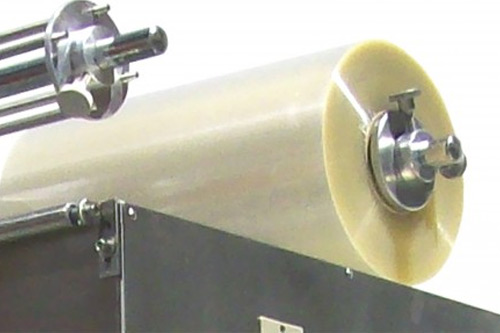 Take the first step towards fresher products with food packaging solutions from Aptar – Food Protection.
Learn more about our lidding film for plastic food containers by speaking with a Aptar – Food Protection representative today.
Lidding Film
Aptar – Food Protection offers lidding solutions that are specifically engineered for our customer's processing and product requirements. Using our in-house food science labs, we partner with our customers to determine the correct lidding material and packaging system to extend shelf life while enhancing the freshness, quality, and integrity of each product.
Our teams have custom engineered these lidding films so that they integrate perfectly with our PP trays. In fact, the polyester lidding film is laser perforated to give our customers the best oxygen transmission rate for their fresh cut fruits and vegetables.
We know that our customers face challenging turnaround times for their products, and delays in getting needed consumables can quickly affect their bottom line. Rather than the industry standard lead time on tray lidding film delivery (typically 6-10 weeks), Aptar – Food Protection maintains an in-house inventory of lidding films for immediate turnaround.
In addition, other suppliers have minimum order quantities in order to receive the best possible pricing for food lidding films. With us, you can buy just the volume that you require…no minimum orders. That is just one example of our total commitment to providing outstanding customer service and premier product performance.