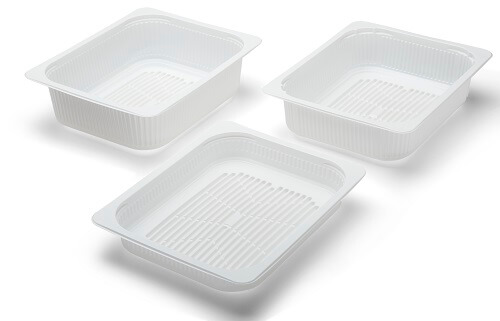 Take the first step towards fresher products with food packaging solutions from Aptar – Food Protection.
Learn more about our ribbed bottom trays for food packaging by speaking with a Aptar – Food Protection representative today.
Ribbed Bottom Trays
Aptar – Food Protection offers a variety of in-stock rib bottom trays. We can also work with you to develop custom trays specific to your company's needs. Include our absorbent pads and lidding film to create a packaging system that extends shelf life while enhancing freshness, quality, and integrity of your product.
Aptar – Food Protection's ribbed bottom trays are available in 4 different sizes:
¼ Steam trays – capacity of 2.5 lb
½ Steam trays – capacity of 3, 5 and 7 lb