As seen in Packaging Europe Magazine, August 2020 Issue: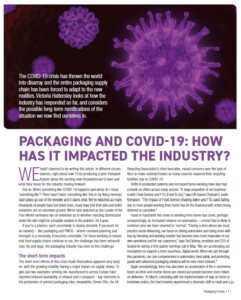 Packaging and COVID-19:
How has it impacted the industry?
The COVID-19 crisis has thrown the world into disarray and the entire packaging supply chain has been forced to adapt to the new realities. Victoria Hattersley looks at how the industry has responded so far, and considers the possible long-term ramifications of the situation we now find ourselves in.