SeaWell Protective Active Packaging from Aptar – Food Protection – Food Protect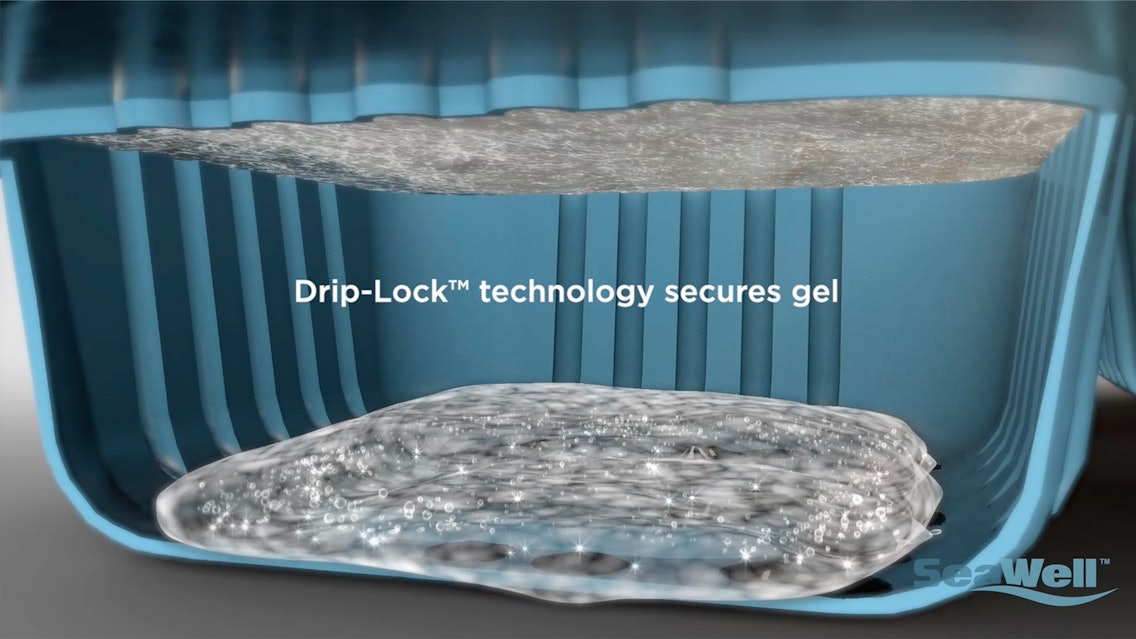 ion integrates technology that keeps excess liquid from accumulating around the seafood, reducing bacterial growth, preserving quality, and improving consumer perception.
The seafood industry has long faced a number of challenges at the grocery store—a perceived lack of freshness, excess liquid in the package that can cause contamination issues, and concerns about safe handling. Advances in active packaging are working to combat these problems, thereby extending seafood shelf life, mitigating in-package liquid buildup, and improving hygiene through a more touchless consumer experience.
In a study with Virginia Tech, Aptar – Food Protection – Food Protection has shown the ability of its SeaWell Protective Packaging System to reduce bacterial growth and preserve seafood quality throughout the supply chain. Launched in mid-2020, the packaging integrates technology that absorbs excess liquids that would otherwise accumulate around the seafood. The absorbent materials trap excess fluids inside pockets or wells integrated into the bottom of the package—also improving consumer perception of seafood at the point of purchase.